Jason Loesch – HB Fitness Owner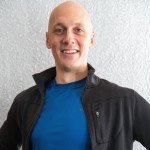 Certifications:  NASM Certified Personal Trainer (CPT) & Performance Enhancement Specialist (PES)
Jason is co-owner of HB Fitness and lead instructor.  He conducts many of the class offerings, as well as semi-private training, weight loss specialty groups, and youth sports training.  He brings a wealth of knowledge paired with an approachable charisma that will push you without being pushed around!
Jason is a former college athlete who found his true passion as a fitness professional, after years spent in the accounting and finance industry.  Working with individuals and small groups to achieve a higher level of health and fitness fuels him each day.
Jason believes until you find the fire to overcome the challenges put before you, growth is not possible.  For further information on working with Jason on an individualized program, please see our Semi-Private Training and Personal Training pages.
Jill Loesch – HB Fitness Owner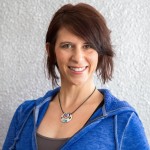 Certifications:  FitFam Coach; Turbokick® Instructor
Jill is co-owner of HB Fitness.  Jill's fitness journey is one that many women and busy moms can relate to.  Although active in dance during her youth, an active lifestyle fell to the wayside as demands of teaching and then children became a higher priority than her own health.  She knows firsthand the struggles of gaining and losing weight.  After many years of rollercoaster quick fixes in health, Jill used her life coach training to redefine self-care, which has benefitted her whole family.
Jill has used her experience as an elementary teacher to create unique class offerings for families and children at Hell Bent Fitness.   In addition, she draws on her specialized training in dance and Turbokick® instruction to develop options for all clients to make health and fitness FUN!
Tara Davenport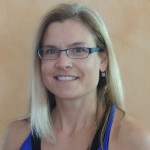 Certifications:  AFAA Group Fitness, R.I.P.P.E.D Instructor, TRX Group Suspension Training, NASM Certified Personal Trainer (CPT)
Tara rediscovered her inner athlete when she decided to invest time and money in a gym membership. Group fitness classes in particular brought back the intense training, challenge, joy and teamwork she remembered from the glory days of Bruce Springsteen's 80's hit.
While staying home full time, she kept fairly fit playing volleyball and kickball, chasing after her kids and pulling them around town in the bike trailer. After 15 years at home and five years at the gym, she decided to re-enter the workforce with a career change as a group fitness instructor.
She believes in balance and thinks working out as a team brings the work hard/play hard motto to life. She hopes you'll find challenge, motivation and fun while playing together too. She views classes as an opportunity to build community, inspire one another and bring a healthy balance to our lives.
In addition to conducting group fitness classes, Tara earned her Certified Personal Trainer (CPT) certification in 2016 and is now working with clients to develop personalized training programs.  For further information on personal training options, please see our Semi-Private Training and Personal Training pages.