My journey into fitness has been a long one…and one that still continues and always will!
Growing up I was fit, active, and a dancer.  The problem…did not learn the proper nutrition that fuels the body or the difference weight training makes in developing a healthy body.  I grew up with an obese father and what we today call a 'skinny fat' mother.  You see, many people see what people look like on the outside and if they are thin, think "Oh, they are fit".  Not necessarily true. A person can be within their scale weight, but carrying a large percentage of body fat making them at risk.
This brings me to Summer of 2011.  I had lost about 30 pounds at that point and was feeling good about being able to fit into my size 8 clothes.  After a friend of mine convinced me I should tap into my long gone days of dance by trying out for the Swarm Performance Team, I finally took Jason up on his constant nudges to get my booty in the weight room.  I wanted to look like the dancers and be able to feel comfortable trying out showing my mid-riff and backside.  We had 12 weeks…
I went from this…..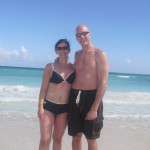 To this…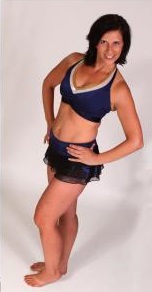 Well, I didn't make the team, but fell IN LOVE with weight training the difference I saw in such a short period of time.  I needed a new goal.  But what??  I came across some posts from a fellow personal trainer friend of Jason's and how she was transforming her body.  I saw the pictures and read about her road to figure competing.  WOW!  Could I do this, though?  Did I have the will power…the drive?  What was I made of… I soon found out!  I decided to train for my first bikini competition last April 2012.  I had 11 weeks…
This is what happened: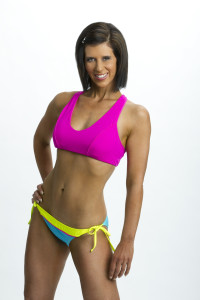 So, I'm here to tell you that anything is possible and everything towards creating the body and life you want takes just the first step.  Things don't happen overnight…they shouldn't.  I've become SO strong on the INSIDE and that has made all the difference.  I know what I'm made of…I know things will be hard and I can push through.
Are you ready to start your journey with me?  What do you have to lose besides fat and excuses?
I'll see you at the studio!
Jill