Bikini Booty Blast?  Yeah, you heard it right! Keep Reading!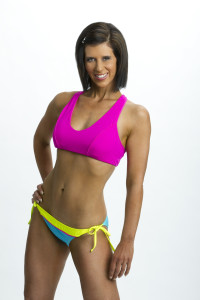 Let's get real here ladies…whether you're a bikini wearing fan or not, who doesn't want a fabulous booty?  Think of those summer shorts, capris, jeans, and dresses!   This is your year!
Well, I checked out the calendar and starting April 8th there is exactly 7 weeks until Memorial Day!  A lot can happen in 7 weeks…I know!  Check out my own bikini booty blast story here.
Jill created this program exclusively for you!
1.Ladies only…support each other and be part of the HB3 Team
2.Accountability to yourself and from the group.
3.Bikini Competitor and fitness model Jill to lead you through weight bearing exercises, time management techniques, and nutrition guidance.
Check out what you'll get to blast your booty into shape:
-Monday: group training from 6:15-7:00pm (bands, bells, bars)
-Wednesday: check-ins via email
-Thursday: access to 5:45am Turbokick Class
-Saturday: Booty Tabata 10:30-11:15am
-Nutrition guidelines and recipes for maximum results
-Special HB3 Tank
$179.00, Enroll here
*To put that into perspective, that's $8.40/workout (assuming you come to ALL 21 being offered)
Refer a NEW client that commits to the program, your name goes in a drawing for a $50 gift certificate!

"A year from now you will wish you had started today!"
I'll see you (and your booty) in the studio!
Jill